Georgia GA Tourist Attractions
Georgia GA Restaurants
Georgia GA Bed and Breakfast Inns
Georgia GA Campgrounds
Georgia GA Campgrounds with a Swimming Pool
Georgia GA Campgrounds with a Hot Tub
Georgia GA Campgrounds with Cabins
Georgia GA Campgrounds with Tent Sites
Georgia GA Campgrounds with Internet Access

Georgia GA Wheelchair Accessible Campgrounds
Georgia GA Pet Friendly Campgrounds
Georgia GA Family Friendly Campgrounds
Georgia GA Campgrounds Near a Lake
Georgia GA Campgrounds with Fishing Nearby
Georgia GA Campgrounds with Horse Accommodations
Cheap Georgia GA Campgrounds
Long Term Georgia GA RV Parks

Georgia GA Campgrounds and RV Parks

Below you'll find some great Georgia GA Campgrounds and RV Parks. You can browse the places to stay by clicking on a destination. Use the left side links to find more parks and resorts, hotels, bed and breakfast inns, tourist attractions, restaurants, and more.

Our Campground Search offers an easy way to find the best places to park from all around the world. Search by destination, price, setting, maximum stay, amenities, and more.

Georgia GA Campground and RV Park Destinations

Blairsville
Hiawassee
Lake Park
Perry
Washington
Cleveland
Homerville
Metter
Warrenton




Featured Georgia GA Campgrounds and RV Parks

| Campground Name | Property Type | Setting - View | Season Open | Maximum Days Allowed | Number of Campsites | Campsite Price Range | Description |
| --- | --- | --- | --- | --- | --- | --- | --- |
| Big Mikes | RV Park | Countryside | Year Round | Unlimited Days | 10 | Free | Rv hookups, all fenced in. Just off 441 at 186 turn off.3/12 mile south of Homerville. Free over night or couple of days. Near shopping and hospital. Monthly rates . |

| Campground Name | Property Type | Setting - View | Season Open | Maximum Days Allowed | Number of Campsites | Campsite Price Range | Description |
| --- | --- | --- | --- | --- | --- | --- | --- |
| Feathered Camp | RV Park | Countryside | Year Round | Unlimited Days | 7 | $10 | There are 7 full hook up sites; open year round, quiet, no other facilities. Near to Washington or Lincolnton; 1/2 hour to Thomson and Athens or Augusta are about 1 hour. |

| Campground Name | Property Type | Setting - View | Season Open | Maximum Days Allowed | Number of Campsites | Campsite Price Range | Description |
| --- | --- | --- | --- | --- | --- | --- | --- |
| Rocky Comfort Plantation | RV Park | Countryside | Year Round | Unlimited Days | 14 | $20 | Country setting on 20 acre lake, plenty of shade, all pull through sites. Very peaceful and quiet. 15% discount for Escapees & WIT members. Fishing free for overnight campers. Located within 7 miles of 18 hole golf coarse |

| Campground Name | Property Type | Setting - View | Season Open | Maximum Days Allowed | Number of Campsites | Campsite Price Range | Description |
| --- | --- | --- | --- | --- | --- | --- | --- |
| Jenny's Creek Campground | Campground | Countryside | Year Round | Unlimited Days | 60 | $25 | Large, shady sites for RV's, pop-ups and tent camping. Fishing pond and creek. Clean bathhouse. Camp store. Free WIFI. Near Alpine Helen and many hiking trails. Tubing, horseback riding, unique shopping, wineries all nearby. Come visit us. |

| Campground Name | Property Type | Setting - View | Season Open | Maximum Days Allowed | Number of Campsites | Campsite Price Range | Description |
| --- | --- | --- | --- | --- | --- | --- | --- |
| Beaver Run RV Park | RV Park | Countryside | Year Round | Unlimited Days | 95 | $25 | Beaver Run RV Park is conveniently located at Exit 111 on Interstate 16 near Metter, Georgia. We are 20 minutes from Statesboro & Georgia Southern University and only 50 minutes from Savannah/I-95. Come to the peace and quiet of our lakeside RV park. |

| Campground Name | Property Type | Setting - View | Season Open | Maximum Days Allowed | Number of Campsites | Campsite Price Range | Description |
| --- | --- | --- | --- | --- | --- | --- | --- |
| Fishing Creek RV Park | RV Park | Lake | Year Round | Unlimited Days | 10 | $25 | 10 units, 5 power, water,5 power, water, sewer. Bath House. Borders Corp property at Fishing Creek on Lake Thurmond, Hwy. 79 to Elberton. Boat Ramp 100 yds. away. Please call for more info. 706-359-5203, cell 803-634-5369. |

| Campground Name | Property Type | Setting - View | Season Open | Maximum Days Allowed | Number of Campsites | Campsite Price Range | Description |
| --- | --- | --- | --- | --- | --- | --- | --- |
| Riverbend Campground | Campground | River | Year Round | Unlimited Days | 13 | $30 | located on the Hiawassee River fullhook ups with 50 amp and free wi-fi all sites can accommodate any size motor home with a tow also. swimming pool, small country store. beautifull river sites and mtn. views |

| Campground Name | Property Type | Setting - View | Season Open | Maximum Days Allowed | Number of Campsites | Campsite Price Range | Description |
| --- | --- | --- | --- | --- | --- | --- | --- |
| Lake Park Campground | Campground | Lake | Year Round | Unlimited Days | 140 | $30 | We have over 140 sites: 85 are pull thrus. All sites are paved with full hook up with 30 and 50 amp service. We have a laundry room, two shower houses and an enclosed pool. |

| Campground Name | Property Type | Setting - View | Season Open | Maximum Days Allowed | Number of Campsites | Campsite Price Range | Description |
| --- | --- | --- | --- | --- | --- | --- | --- |
| Chattahoochee R.V. Park | RV Park | Countryside | Year Round | Unlimited Days | 30 | $30 | 30 Full hook up with 30 & 50 amp sites. We have nightly, weekly, and monthly availability. Small Country Store |

| Campground Name | Property Type | Setting - View | Season Open | Maximum Days Allowed | Number of Campsites | Campsite Price Range | Description |
| --- | --- | --- | --- | --- | --- | --- | --- |
| Trackrock Campground and Cabins | Campground | Countryside | Year Round | Unlimited Days | 97 | $35 | 90+ wooded campsites and five cabins in a secluded mountain setting. Horseback riding, hayrides, fishing in stocked pond, hiking, swimming, 2 playgrounds and rec room. Open all year. Camping $27-39, nightly. Cabins $109-129/nightly, two night min. |
About Us Contact Us Advertise Terms and Conditions Privacy Policy ©2008 When We
Full Hook Up In Countryside Estates
Countryside Campground offers tent and RV camping. There are 95 total RV sites, with several sites able to accommodate pull thrus and double slideouts. We offer full hook-up sites and water/electric sites.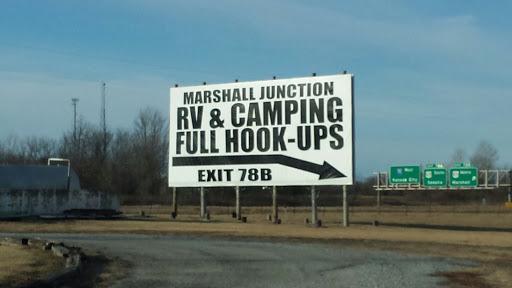 The campground offers a propane filling station and can fill your motorhome or 30lb and 20lb tanks.
An Apache Junction RV resort from Encore, it offers full hook-up RV sites and exclusive Cavco Park Models for sale or rent. Countryside RV Resort accepts many discount camping programs including Thousand Trails, Good Sam, Campclub USA, and Passport America. Full Hook Up RV Sites in Live Oak Landing, Alabama Our 28 site RV Park includes 30/50 amp power, water and sewer at all sites, along with bath house including showers and coin.
Tent camping is primitive with sites located in a beautiful setting with trees surrounding the area. There are picnic tables and fire rings on each site.
Full Hook Up In Countryside Ct
We have Seasonal Sites available, upon request.
Full Hook Up In Countryside Mall
Hot showers and modern bathrooms
Free WiFi Hotspot
Camp store with firewood, ice and bait!
We have many Rental Cabins available for rent
Pet friendly, with pets on a short leash, cleaned up after and we do not allow any known vicious breeds (pit bulls, rottweilers, etc.)
Dump station
Laundry facilities
Convenient location to Area Attractions

and services
Full Hook Up In Countryside Park
Countryside Campground is conveniently located next to the Mogadore Reservoir, allowing our guests easy access to a beautiful man-made lake. Enjoy boating or fishing! Fishermen can angle from the shores or from a boat, with bluegill, sunfins, crappie, and bass species being quite abundant.
For those that prefer to keep their feet on the ground, there are several trails, the most popular and easiest being the Buckeye Trail. This trails begins at the north shore of Mogadore and winds through a mixed evergreen-deciduous forest, allowing you to experience the beauty of our area!
We also have some great campground amenities: Hookup now in north lindenhurst ny.
Heated, in-ground swimming pool
Game room with entertainment for kids of all ages
Hayrides
Mini-golf
Planned Activities during the season